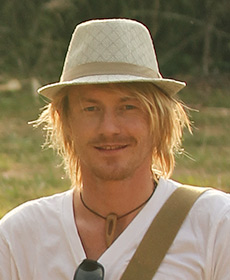 Through the EarthCollective network, Andrew combines a love for nature with his experience in digital media and design to support a number of environmental organisations and projects worldwide.
Possessing skills in web design, photography, graphics, print and audiovisual production he is able to assist organisations in communicating their message into the digital realm and advise on any technical needs that they may have.
Andrew has been helping the Sacred Natural Sites Initiative with their website development and online requirements since 2011. In his spare time, Andrew likes to surf, travel and create music.