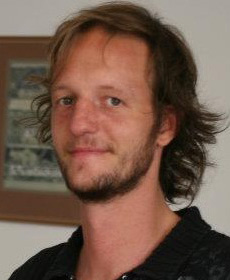 Writer, thinker and freedom activist. He receives his education on the European School in the city of Luxembourg, where he is taught in Dutch, French, Spanish and English. After obtaining his Baccalaureate diploma in Luxembourg, Gilles obtained MSc degrees in Biology and in Forest and Nature Conservation from Wageningen University in the Netherlands. He addressed spiritual aspects of nature in two theses, one in Peru and one in the Netherlands.
After his studies, Gilles has been occupied with diverse tasks, including children education, blogging, organizing events, citizen engagement and development of pro-environmental projects. Next to that, he compiles and edits most of the cases published in the Case Study section.
Gilles has a keen interest in philosophy, medicinal plants, hitch hiking trips, traditional knowledge, nature experience, spirituality and blogging for example with Ajna and off late Sailing On Dreams, in which he expresses a personal spiritual view on current events in society.
Publications
• The Grid – A surrealist Essay. On Ego dialogues. Link »
• Food for the City. A future for the Metropolis. (Infographics Editor). NAi publishers. Den Haag 2012.
• The Tree Awards. A short story on the Rebelle Society. Link »