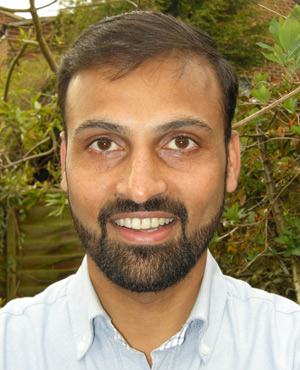 Shonil Bhagwat is Lecturer in Geography at the Open University. He is also a Senior Visiting Research Associate at the School of Geography and the Environment, University of Oxford and Senior Research Fellow at Linacre College, Oxford.
Shonil is an environmental geographer with broad research interests at the cross-section between natural and social sciences. He is interested in understanding people's interaction with their natural environment. This broad project is addressed by examining ways in which humans can share this planet with non-human species in a highly human-dominated world. Most of his research investigates 'social-ecological systems' at various spatial scales, from landscapes to continents; and at various temporal scales, from seasonal to millennial. He has interest in examining conditions that make these systems adaptable and resilient in a rapidly-changing world. He is particularly interested in looking at Sacred Natural Sites as social-ecological systems and is currently engaged in research that addressed the following questions: Why are sacred natural sites located where they are? How do land tenure, institutions and governance of these sites influence their protection status? What role can sacred natural sites and nature spirituality play in modern-day nature conservation?
Shonil has authored or co-authored over 50 peer-reviewed papers, articles or book chapters in international journals or collected volumes and over 20 of these specifically address conservation of sacred natural sites. Before joining the Open University in February 2013, he directed an international and interdisciplinary MSc programme in Biodiversity, Conservation and Management at the School of Geography and the Environment, University of Oxford, UK (2009-2013) and held post-doctoral research appointments at the University of Oxford (2006-2009) and at the Natural History Museum, London, UK (2003-2006). Between 2008 and 2010, he served as President of the Society for Conservation Biology's (SCB) Working Group on Religion and Conservation Biology.